This is a great meal I made Saturday night.....heart attack inducing, sure, but mighty tasty.





Chopped up some cilantro and scallions.



Shrimp...this is the flash frozen, already cooked kind. I'm lazy.
Fry up a lb of bacon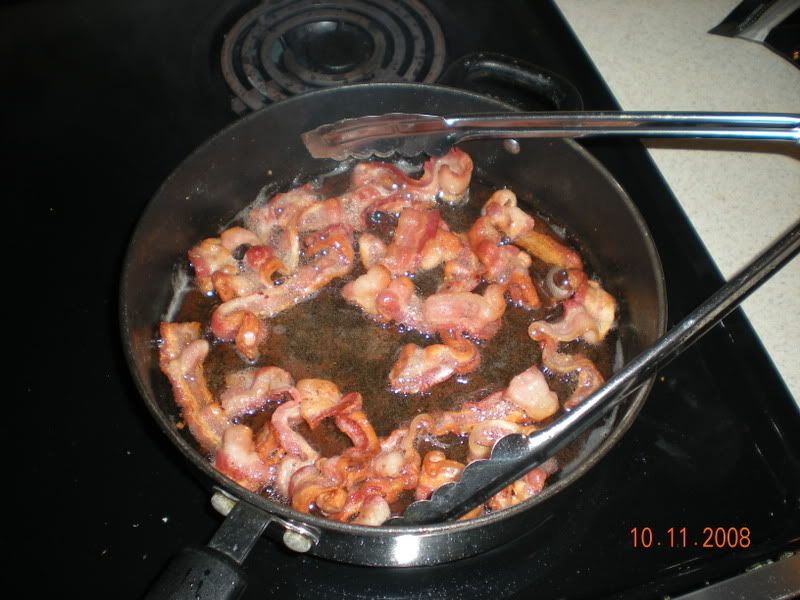 Grits! Again, the easy ones.
Off with their tails!
Butter & a pack of shredded cheese to the grits.
Saute shrimp in the bacon fat for a couple of minutes
Add chopped greens, bacon and some lemon juice and saute a couple more minutes until the shrimp are pink
Plate the grits
Add the shrimp/bacon saute to the grits....try to not get too much bacon grease in with the grits, it's plenty greasy without it. Mix it up good and there you go!